Tribal Harvest packed with goodness!
Serving "The Natural Himalayan Harvest" hand sorted and packed with minimal plastic.
We at Tribo Organic ensures the best quality and natural produce from the cold desert of Himalayas. Our products are harvested organically by locals . We are committed to deliver genuine natural foods and products to our consumers. With our journey so far we have crafted 22 Products for you with two Geographical Identification Tags.
Geographical Indication Tagged product from the Kinnaur valley, with the benefits in women's health is being utilized for ages. Helps in Boosting Immunity. Maintaining Cholesterol Level, Relieving Abdominal Pain, Maintains Body Temperature, Treats Anemia, Revive Skin and Hair.
Wild Apricot Oil | Chuli Ka Tel
Geographical Indication Tagged product from the Kinnaur valley, Wild Apricot oil | Chuli Ka Tel is an all natural extracted cold pressed oil have a a unique geographical identification of its nutrients value and process of extraction.  It's a pack full of benefits from the nature.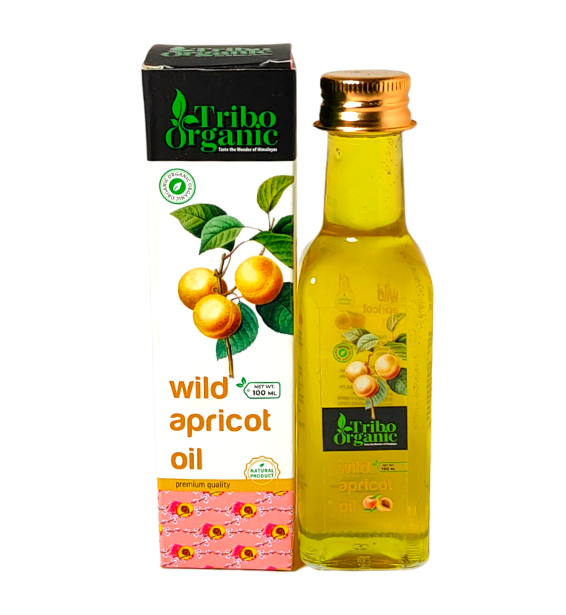 Pine Nuts | Neoza | Chilgoza
Pine Nuts | Neoza | Chilgoza is known by many names around the globe. All naturally harvested pine nuts from the house of Tribo Organic are highly beneficial for Men's health and mental stability.
Pine nuts have anti fungal and anti viral properties.Due to such a healthy composition, Chilgoza Pine nuts play an important role in lowering high cholesterol level, helps in weight loss and keeps heart diseases at bay. Chilgoza fights oxidative stress and protects each cell from harmful damage caused by free radicals.
Its a pack full of benefits from the beautiful valleys of Himalayas.
After completing Education in engineering with Punjab University UIETH Campus, I had to choose carrier option as a employee or employer. It took a while to make the first step toward entrepreneurship. I choose to promote my geographical heritage in form of beautifully packed with goodness of Himalayas.

I worked on core of Himalayan natural produce and tried to cater the best nutrients supplements, healthy groceries and essential oils from the wilds of Himalaya. We tried to make the packaging almost free of plastic keeping the product quality intact. We have designed 22 products so far and working on developing more product range. We have our products retailed at stores in Hamirpur, Kinnaur, Chandigarh, Panchkula and Mohali. All India Delivery available for online orders.
Reasons to choose Tribo Organic
Immunity Booster
Our products helps boost imunity natural way by using them in your routine eating habbits.
Hand Sorted and Packed
All products are hand sorted and cleaned before packing in paper and glass packaging minimizing the use of plastic.
Organic Harvest
Pestiside free healthy eating products from kinnaur valley of Himalayas direct from farms and wild to your doorstep.